Service Expertise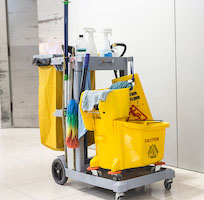 It's the details in life that make all the difference and the same holds true in Janitorial Services. Janitorial goes far beyond how a facility looks after being cleaned.
A well-cleaned and disinfected facility helps control influenza's such as H1N1 and contagious diseases such as COVID-19, and MRSA. Many components make up the entire janitorial scope and/or package… Some facilities need all-inclusive care and some are on an as-need basis.
Quality, Safety, Efficiency …
Below are some of the service categories where we are the experts'. Many of these services allow you to build a cleaning package that suits your facility needs while providing a healthy work atmosphere for your employees. Other categories will show services, such as construction cleaning, needed on a one time only basis.
We invite you to browse the areas below to help us determine your necessities.